Other Parts

69 70 CAMARO CHEVELLE NOVA CORVETTE IMPALA STARTER HEAT SHIELD BOLTS 3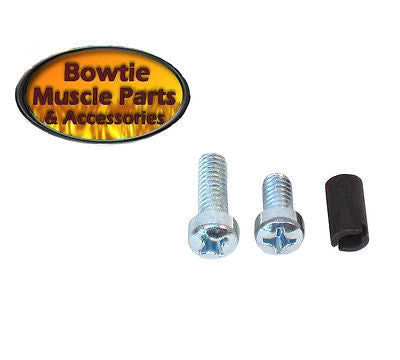 69 70 CAMARO CHEVELLE NOVA CORVETTE IMPALA STARTER HEAT SHIELD BOLTS 396 427 454
Description:
1969 - 1970 STARTER HEAT SHIELD MOUNTING BOLTS (BIG BLOCK CHEVY)
Special mounting hardware to install factory style big block starter heat shield including the special slotted retaining nut.  We have also included a page out of the 1969 Assembly Manual showing proper installation procedures. 
Mounting hardware for the following Chevy big block applications: 
69-70 396-325hp - All
69-70 396-350hp - All
69-70 396-375hp - All
1969  427-425hp - All
1969  427-430hp - ZL1
Also fits all 69-70 Camaro, Chevelle, Nova with 396, 402, 427 or 454 engine.
Hardware will also fit other big block applications prior to 69 and after 1970 but may not be technically correct.  


Please search our store if you need the big block heat shield.
Best Sellers