64-74 CAMARO NOVA CHEVELLE EL CAMINO IMPALA CORVETTE IGNITION COIL BRA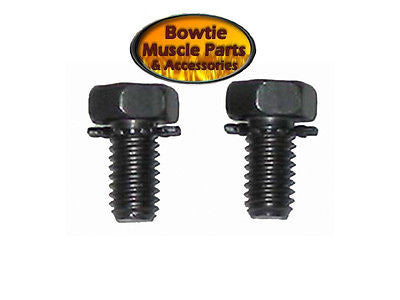 64-74 CAMARO NOVA CHEVELLE EL CAMINO IMPALA CORVETTE IGNITION COIL BRACKET BOLTS
Description:
COIL BRACKET MOUNTING BOLTS - PAIR
Correct, special bolt that secures coil bracket to intake manifold. Includes correct silver zinc plating and special star locking washers. Don't put mis-matched or rusty bolts on your classic! Used on most GM vehicles throughout the 60s and 70s that used an external coil (not for HEI distributors).

Bolt's look a little dark in picture but they are actual silver zinc plated as originally came from the factory.

These bolts contain no markings on the bolt heads.

Sold as a set of two bolts. Enough to mount one coil bracket.
Best Sellers