69 CAMARO FIREBIRD STEERING COLUMN TO FLOOR COVER WITH GASKET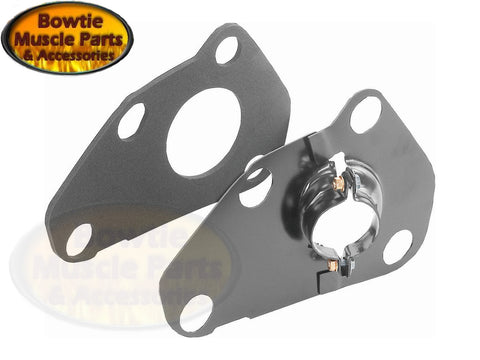 69 CAMARO FIREBIRD STEERING COLUMN TO FLOOR COVER WITH GASKET
Description:
69 CAMARO FIREBIRD STEERING COLUMN TO FLOOR COVER
Reproduction of original steering column floor cover used on the following:
Includes upper and lower floor cover halves assembled with hardware as shown. Dense foam rubber seal also included. Stamped steel plate is manufactured to OE factory specification and EDP coated black to prevent rust. 
Reproduction for following GM Part Numbers
3949736 COVER, LOWER
3949735 COVER, UPPER
(unknown p/n) SEAL
Best Sellers