68 69 CAMARO BUMPER BOLT AND NUT SET FRONT AND REAR COMPLETE 20 PC KIT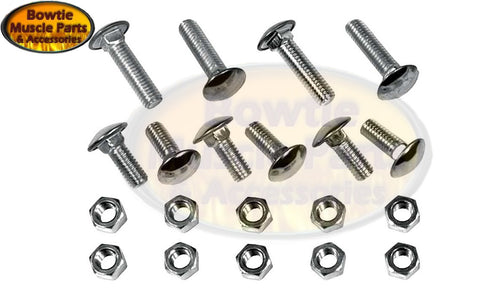 68 69 CAMARO BUMPER BOLT AND NUT SET FRONT AND REAR COMPLETE 20 PC KIT
Description:
Bumper Bolt and Nut Set for 68-69 Camaro
Pre-packaged chrome bolt and nut kit mounts both front and rear bumpers. Includes polished head bumper bolts and nuts.
Not technically correct but if that is not a concern, these are an affordable alternative to our technically correct bumper bolt set. 
Best Sellers