67-81 CAMARO FIREBIRD CHEVELLE GTO SKYLARK DOOR JAMB ASTRO VENT SCREWS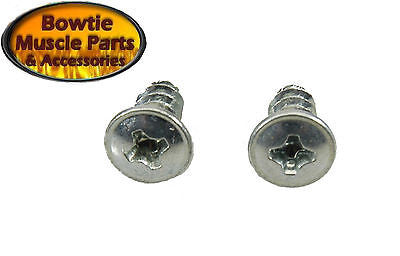 67-81 CAMARO FIREBIRD CHEVELLE GTO SKYLARK DOOR JAMB ASTRO VENT SCREWS
Description:
DOOR JAMB VENT RETAINING SCREWS
Sold as pair (enough to install both door jambs vents)
Correct, special screws for attaching plastic door vent grilles inside door jamb. Vents sold separately.   
Used on many GM models:
68-81 Camaro

68-74 Chevelle

68-81 Firebird

68-72 Cutlass

68-72 GTO

68-72 Skylark

Most GM vehicles from this time period with astro ventilation vents in the door jamb.
Item is in stock and ready to ship within one day of receiving cleared payment.
Best Sellers