67-69 CAMARO FIREBIRD REAR PACKAGE TRAY SHELF CORNER TRIM PAIR CORNERS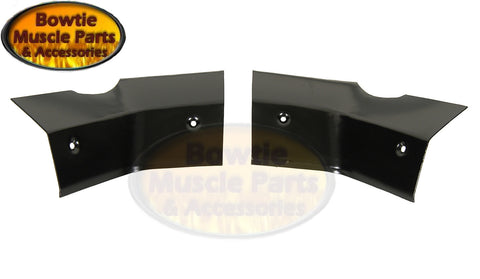 67-69 CAMARO FIREBIRD REAR PACKAGE TRAY SHELF CORNER TRIM PAIR CORNERS
Description:
REAR PACKAGE TRAY CORNERS - PAIR
Replace your rusted or missing package tray corners with our excellent quality reproduction pieces.  These will finish the rear lower corners of your interior at the base of the rear window on your 67-69 F-Body coupe.
Model Application:
67-69 Camaro (excluding convertible)

67-69 Firebird (excluding convertible)
Available in black only.  Paint to match if you have a colored interior.
Officially Licenced GM Restoration Parts
Best Sellers