67 68 69 70 71 72 73 74 CAMARO NOVA CHEVELLE EL CAMINO EXHAUST MANIFOL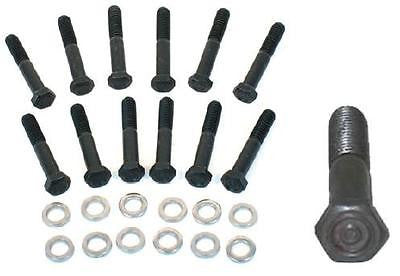 67 68 69 70 71 72 73 74 CAMARO NOVA CHEVELLE EL CAMINO EXHAUST MANIFOLD BOLT KIT
Description:
EXHAUST MANIFOLD BOLT/WASHER KIT
Correct mounting bolts with stainless washers for mounting exhaust manifolds on Camaro, Chevelle and Nova with "Log" style exhaust manifolds with small block V8. These are not applicable for "Rams Horn" style manifolds.

Kit includes 12 bolts and 12 stainless steel washers produced in the USA by an OEM manufacturer to factory spec with correct markings and strength tolerances.

Don't put pitted or mismatched bolts on your classic. Order this kit today!
Best Sellers