64 65 66 67 68 69 70 71 72 73 CHEVELLE EL CAMINO MALIBU SS RALLY STRIP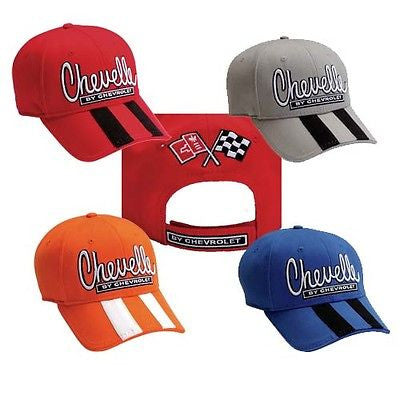 64 65 66 67 68 69 70 71 72 73 CHEVELLE EL CAMINO MALIBU SS RALLY STRIPE CAP
Description:
CHEVELLE BY CHEVROLET RALLY STRIPE CAP
Choose your color above
Mid profile, brushed cotton with stripes on bill to replicate SS or Rally stripes. Velcro closure.
Item is in stock and will usually ship within one business day of payment. Individually wrapped and professionally packaged to ensure a safe delivery to your door!
Best Sellers