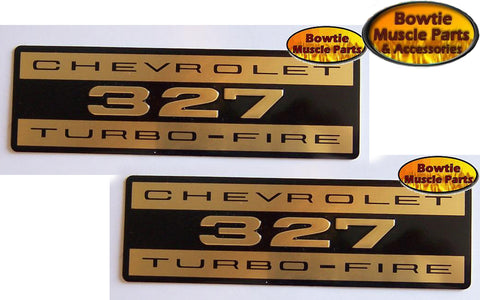 62 63 64 65 CORVETTE IMPALA EMBOSSED 327 ALUMINUM VALVE COVER DECAL - PAIR
Description:
CHEVROLET 327 TURBO-FIRE ALUMINUM DECAL
Embossed Aluminum Factory Valve Cover Engine Decals (pair)
Black and gold embossed aluminum valve cover decal. Chevrolet 327 Turbo-Fire. All with 327 except Spec.Hi.Perf. These are much more durable than standard foil decal. They are self adhesive (peel and stick) aluminum decal. Simply peel backing and place on your existing valve cover.
Quantity 2 included.
Approximate size is 5-1/16" X 1-9/16"
Our factory decals are made in the USA, are in stock and ready to ship within one business day of payment.
Best Sellers